Response of maize genotypes (Zea mays L.) to different fertilizers sources in the Valley of Puebla.
Rafael Alvarado Teyssier

Ernesto Aceves Ruiz

Colegio de Postgraduados

Juan de Dios Guerrero Rodríguez

José Isabel Olvera Hernández

Ángel Bustamante González

Samuel Vargas López

José Hilario Hernández Salgado
Keywords:
genotypes, Azospirillum, bio-fertilizer, compost
Abstract
Nowadays, there are biologically sustainable options that can partially replace synthetic fertilizers and reduce production costs. To test the response of 18 maize varieties to synthetic fertilization (FQ), synthetic fertilization plus inoculant (FQB) and synthetic fertilization plus compost (FQC), in 2010 two experiments were established in rainfed conditions in the Valley of Puebla, with a completely randomized design, under a split plots arrangement, with three replications. Type of fertilization was assigned to the main plot and maize genotypes were the split plot. No differences were found in grain and stover yield by type of fertilization. There was a strong interaction between varieties and type of fertilizer as well as between varieties and location in grain and stover yield. For the interaction between variety and type of fertilization, it was found that 56% of the varieties showed higher yields with FQC, in while 27.8% had higher yields with FQB and 16.7% yielded better with FQ. The highest stover yield was obtained in San Andrés Calpan with FQC (8.8 Mg ha-1), while in San Pedro Tlaltenango it was obtained with FQB (15.3 Mg ha‑1) and FQ (15.4 Mg ha‑1). The use of both synthetic fertilization and inoculant or compost maintains and increases maize grain and stover yield, compared with using only synthetic fertilizer.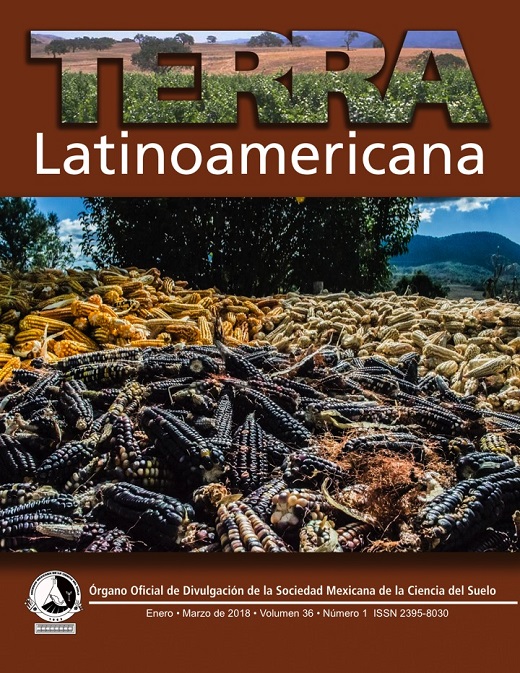 Section
Scientific Papers